This guest post was submitted by Miresgalon of Landroval. Miresgalon is an old hand when it comes to MMOs. Constantly looking for wrongs to right and evils to slay he now roams Middle Earth in search of a home, which apparently comes with an upkeep cost." 

---
These few write ups are intended to help new players starting out in Lord of the Rings Online, but I'm also hoping a few older players will find it helpful as well. I'm not here to tell you where to go and what to kill, rather I'll make sure you're looking out for certain things and to hopefully not make the same mistakes that I and others have made. For this purpose I'm going to be mostly referencing World of WarCraft. It's a good Rosetta stone for most MMOs since so many people have played it. I'll mention other MMOs if it's a better fit.
My main focus, for today, will be on classes. How they are compared to other games and how they differ. At the end I will give you a quick list so you can easily refer to it if needed. I start each description with the facts, I'll end each one with my opinion I'll put them in Italics so you can separate them a bit better.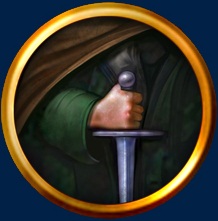 Burglar is your rogue. Stealthy, trick some, backstabbers. They are a melee DPS class with more support features than their WoW counterpart. They have quite a few debuffs and crowd control abilities that can be use in a fight. I love rogues, but like most classes that can't double as a tank or healer I feel guilty playing them. However the way LotRO sets them up I think I could play one to end game. All the DPS half the guilt.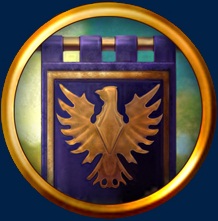 Captain doesn't have a good comparison in WarCraft, closest I could come up with was a Paladin that has stolen the Warlock's pets. However it felt very close to Warhammer Online's White Lion class. They are a melee DPS/Tank class with buffs, heals and a pet. They can also do some mean AoE DPS. In this respect when tanking it reminded me of an old school Paladin tank, you could also compare them to Jedi Shadow/Sith Assassin tanks. Back in Burning Crusade I was a tanking paladin, and was my preferred type of tank. The Captain brought back that play style in me, this is my secondary character in game.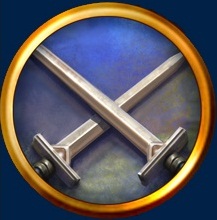 Champion is another DPS class. Think dual wielding fury warrior, though the Old Republic Sith Marauder/Jedi Sentinel classes seems like a better comparison. Up in your face DPS at its best. I've played a fury warrior to cap (back in WotLK), this feels very similar. Except they forget to give you that armor upgrade.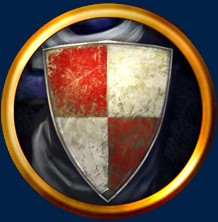 Guardian is your Tank class. Heavy armor, shield, and the need to keep others from harm. Think Protection Warrior. While DPSing it felt more like a Two-handed Fury Warrior, or maybe even a Death Knight. Either way a very solid class that could still dish out the pain. Now most MMOs that rely on the 'Big Three' have this class in one form or another. I think it's a good thing, I'd rather someone know how what they are getting into right from the bat. That fury warrior I mentioned earlier, yep I tanked with him too. It wasn't the best fit for my play style but I enjoyed it all the same. I've also played a Death Knight, and if you liked tanking as one this is the class for you. Just think how many times you wanted a shield on that guy, now you get one.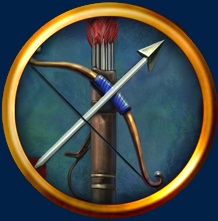 Hunters, like their WoW counterparts, are a long range DPS class. No pets in this version. They do get some melee skills, which include the 'stab a guy with an arrow then shoot him with it at point blank range'. Oh that's brings up another good point, there isn't a DEAD ZONE. While you do have close combats skills you can still shoot people while they swing at you. I like the WoW Hunters, and these feel the same. They are a fun DPS class. They also have a few perks like the Wayfaring skill line. Those skills remind me of the Wizard, or I guess the Druid would be a better fit, from Everquest.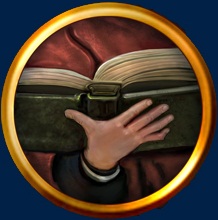 Lore-Master is your mage, but wait there's more! You get a pet, and while you are a DPS class at heart, you can also heal. I would say they are like priests but I never got that feeling off them. They felt more like a Warlock at first, with the pet and pet heals. As you get along in levels it really feels like you're a mage. Why do I say Mage instead of Warlock right off the bat? Well if you played Dungeons and Dragons or really any fantasy based table top system you'd know that mages get familiars. That's what the pet system feels like here, not demons you're enslaving, rather animals that come when you ask. In all honesty it's the same system, just coming from another angle.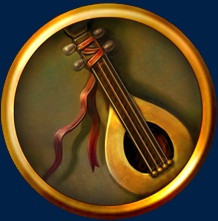 Minstrel is another class that doesn't have a good WoW comparison. Again it's a 'clothy' DPS/Healer class. It should scream Priest to me. But it doesn't, first reason is it has melee abilities. Second reason is the way their abilities play out. If you played Everquest this is the Bard class. Not only because of the class' musical abilities but while in combat you can have up to three musical buffs/abilities in play at the same time. This really felt like an easy song twisting mechanic. Back when I played EQ, I hated the Bard class. Song twisting plus running around plus kitting, no thank you. Give me a Necromancer any day. Now with that being said, I like the Minstrel. I like the musical buff system, I like how they feel over all.If you played the Bard class and liked it, give this a try. If you did and didn't like it give it a try anyways.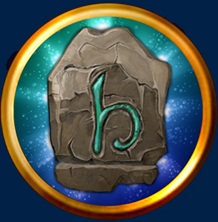 The reason I said both the Lore-Master and the Minstrel are not the Priest is because of the Rune-Keeper. Not only is it the 'clothy' DPS/Healer set up, but it has the Shadowform mechanic built in. As you do damage you get better at it but lose most abilities to heal. Same goes for healing, the more you do the less damage attacks you have at your disposal. There are abilities that help you bring you back to neutral in a fight if you need, you also start most fights neutral as your 'attunement' bleeds off like a Warrior's rage out of combat. I loved my priest in WoW. I love my Rune-Keeper, he's my main. I can't say enough about this class. Though it does have flaws, it's a 'clothy' and you will not have your trusty bubble to keep out most of the damage. Also your attunement bleeds off really fast, which means you either have to start another fight before you finish your current one, or not cast your big spells. This can be a really pain when you're trying to unlock some of your class deeds.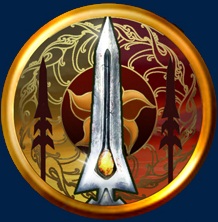 Wardens are another Tank class. They remind me of Paladins as they can self buff and heal. However they have a mechanic called, the gauntlet, that reminds me of Vanguard's Disciple. You have several 'combos' to use while in combat. This is where your buffs and heals come from as well as taunting. These combos can also debuff your enemy as well as land a large hit. I'll be up front with you. I did not like this class. The gauntlet system seemed more like a burden than a class perk. Which is weird because I liked it on the Disciple. It could have something to do with the fact that I had planned on making mine a tank, and with all the things you have to worry about as a tank, a class 'perk' shouldn't be one of them. I'd say try it out see if you like it. Just because it's not my cup a tea doesn't mean you won't love it.
Well that's the basic run down of the classes. Hopefully this will help you figure out which classes you want to try out. Keep in mind the Warden and the Rune-Keeper are not part of the Free to Play.
Quick List
Burglar = Rogue
Captain = Paladin
Champion = Warrior (Fury)
Guardian = Warrior (Protection)
Hunter = Hunter
Lore-Master = Mage
Minstrel = Bard (Everquest)
Rune-Keeper = Priest
Warden = Paladin